8. Can I add a watermark in odd pages for the page flipping book?
Q: Watermarks can play as a symbol of a company or individual sometimes. But I don't want to apply it into each page of the page flipping book. It will be better if it is able to apply to odd pages or even pages. What can I do to make a better works for my customers?
A: When you have decided to apply watermark into your book, you can also do almost all the settings by yourself. You can set the current watermarks for specified page ranges. Such as All Pages, Odd Pages, Even Pages, and you can even define the page number according to needs.
Step1: click "Import PDF" -> "Set Watermark".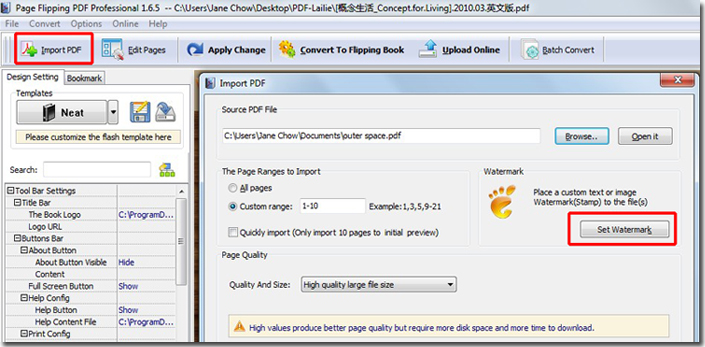 Step2: choose a watermark which you want to import, click "Edit" button to enter the edit window.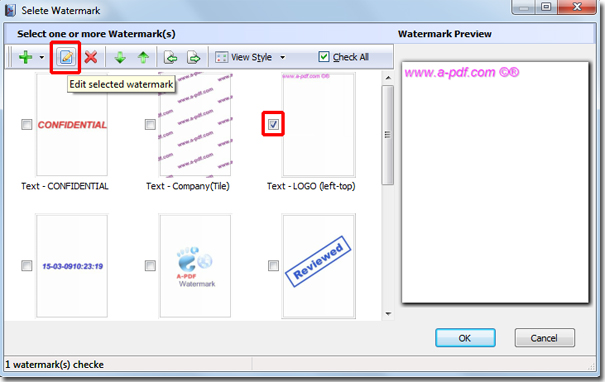 Step3: click "Range" tab and choose "Odd" Pages" basic on your need.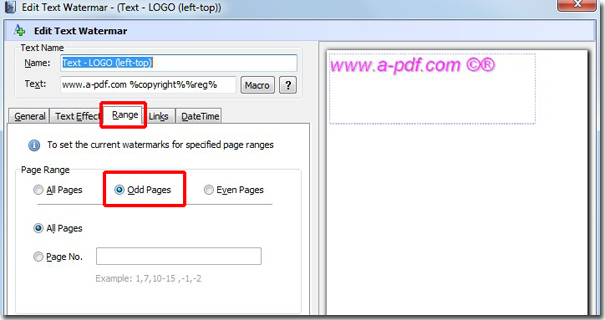 After that, you can click OK to save and exit the window and then import PDF file with the watermark into page flipping book maker.
Free download Page Flipping PDF
Free download Page Flipping PDF Professional
Free download Page Flipping PDF Mac
Free download Page Flipping PDF Professional for Mac