5. Can I import a background image for the page flipping book?
Q: To make the page flipping book more attractive, I think I should change the background image for each book to make it unique. How can I make it with the Page Flipping PDF software?
A: Background image, which is related to your book, will help attract more eyes. As page flipping magazine that published online contains multimedia object that is welcome nowadays. Background image is the basic factor for online publications. Just by one step you can make the background beautiful.
Take the Neat style as an example, you can find the "Background File" bar and click "…" button to choose one image as the background. Don't forget to apply change after that.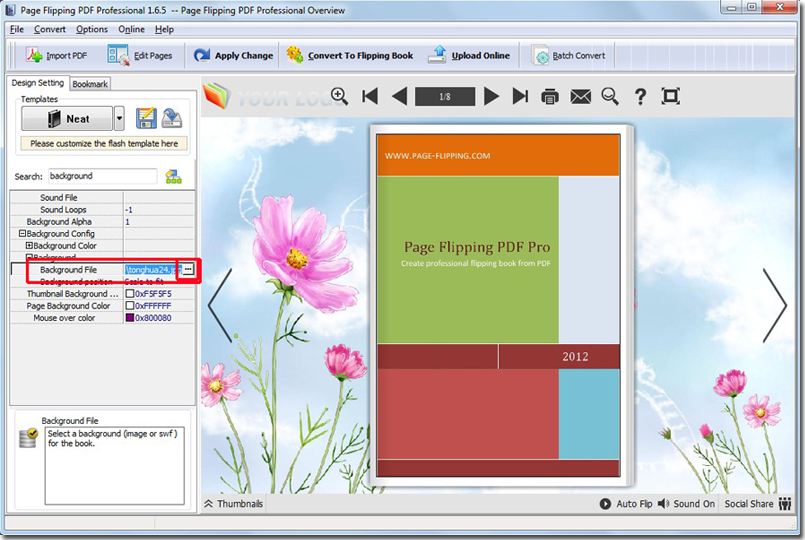 You can find the "Background File" bar easily in the left panel in the other template style too. What's more, there are "Outer Background File" and "Inner Background File" in the Float Template.
Free download Page Flipping PDF
Free download Page Flipping PDF Professional
Free download Page Flipping PDF Mac
Free download Page Flipping PDF Professional for Mac