58. Can I insert a FLV movie into page flipping book?
Online magazine always has rich multimedia content. There are images, links, YouTobe video, and flash animated effect. Then we can know that it is possible to embed YouTobe video to show readers more interesting things. But maybe there should be one more convenient way to insert video directly but not through YouTobe channel. So this FAQ would tell you simple steps to insert a FLV movie into page flipping book.
Step1: launch Page Flipping PDF Pro and import a PDF file;
Step2: click "Edit Pages" and open the Flip Page Editor;

Step3: click "Add Movie that plays FLV" and draw an area on the flash page;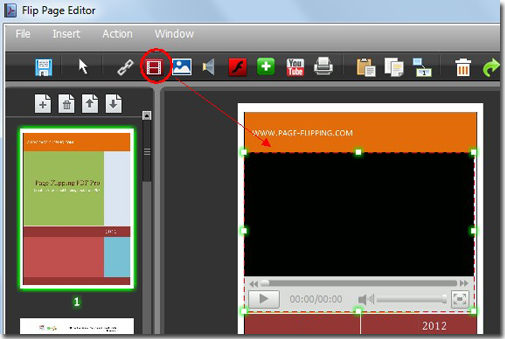 Step4: select FLV movie from your computer, define the player skin color, and do others settings if necessary. Adjust the player size and location by dragging your mouse.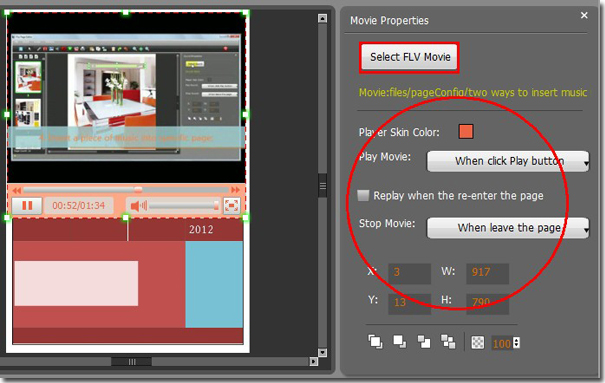 *Please be aware that you have to click "Apply Changes" to apply any changes to the page flipping book.
Free download Page Flipping PDF
Free download Page Flipping PDF Professional
Free download Page Flipping PDF Mac
Free download Page Flipping PDF Professional for Mac