10. Can I only import ten flip pages for initial preview each time?
Q: When I am designing a theme for the page flipping book, I need to import several pages to initial preview the effect I have made. So how can I import just a few pages, take an example ten pages, for each time?
A: Click "Import PDF" to open the import window. Find and choose the option "Quickly import (Only import 10 pages to initial preview)". Then no even if you have chosen "All pages" or "Custom range", it will only import ten pages into the page flipping maker.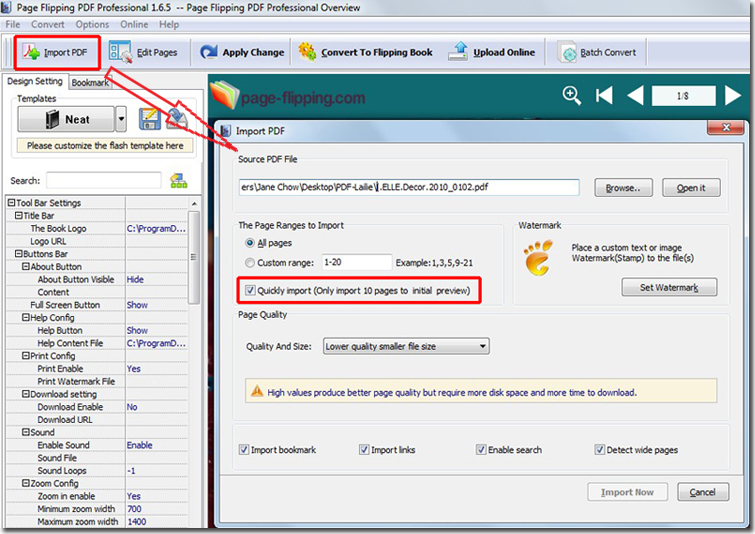 Free download Page Flipping PDF
Free download Page Flipping PDF Professional
Free download Page Flipping PDF Mac
Free download Page Flipping PDF Professional for Mac