26. Can I read the flip book in zoom mode?
When we read the flip book online, some characters and images might not be seen. So a zoom in button is needed. It is really a useful tool. No matter flash book, but also images that release online are always necessary to be zoomed sometimes. Page Flipping PDF (Pro) enables you to show the Zoom button in the toolbar. You can also define the zoom scale by yourself.
Step1: switch "No" to "Yes" for the "Zoom in enable" bar;
Step2: define the "Zoom Scale";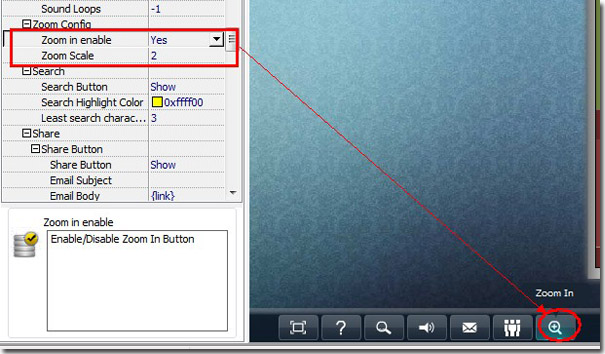 Step3: click "Apply Change" to save the setting. Click the Zoom button in the toolbar to see the effect. A transparent zoom bar is showing, you and adjust the zoom scale for your page flipping book by clicking "+" and "-", and go to next or last page by clicking "<" and ">". The button toolbar will be hided in the zoom mode.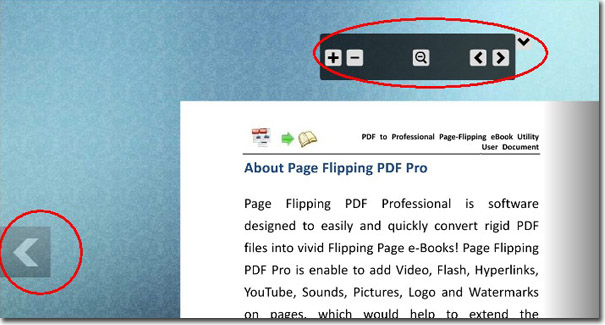 Free download Page Flipping PDF
Free download Page Flipping PDF Professional
Free download Page Flipping PDF Mac
Free download Page Flipping PDF Professional for Mac