How do I get the flip software register key in case I forget it?
Flipping book makers provide by Page-Flipping is registered by available register key. When purchase successfully, Page-Flipping will release you a register key. But you might not save it somewhere or forget it. Then, how to find the detailed information of the flipping book maker?
Well, you can find what you need in the Help information of the software. For more information, you can also visit our website or contract the Page-Flipping team to get help.
Just launch page flipping software, click "Help" -> "About" in the top menu, you can find the register key in the window that opens.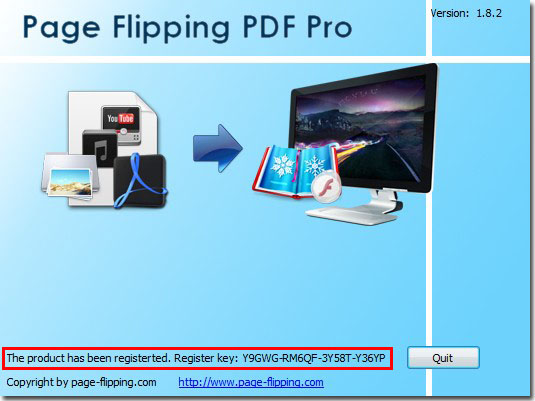 *Please be aware that you have to click "Apply Changes" to apply any changes to the page flipping book.
Free download Page Flipping PDF
Free download Page Flipping PDF Professional
Free download Page Flipping PDF Mac
Free download Page Flipping PDF Professional for Mac