60. How to design a photo slideshow for page flipping book?
When we have to insert many images into the digital e-book, there may be not so much space for them. Then we would need to come out another good way for inserting images. I consider that collecting images into a photo slideshow is really perfect. It can also give readers a surprise as photo slideshow is much more attractive than simple images. It would show the slides one by one. Designing a photo slideshow for page flipping book is very easy, especially for those who have known how to insert images into flash pages.

Step1: launch Page Flipping PDF Pro and import a PDF file;
Step2: click "Edit Pages" and then open the Flip Page Editor;

Step3: click "Add Image" button, and click on the page to add an area for the image. Dragging your mouse to adjust its location and size if necessary;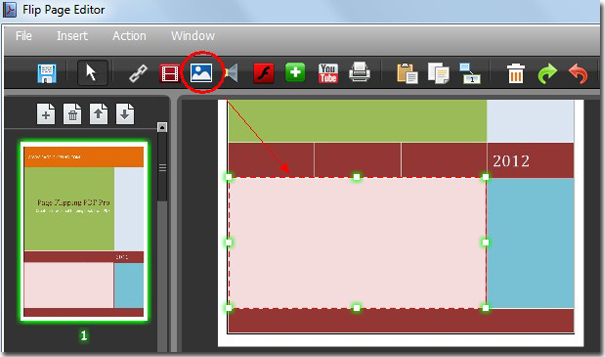 Step4: click "Select an Image" to import a cover for the slideshow;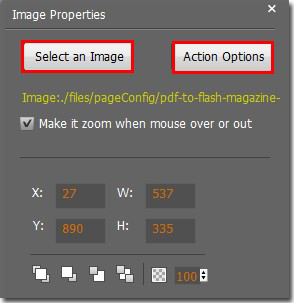 Step5: click "Action Option", choose "Photo Slideshow" as the action type, and then add multiple images. At last, click OK to save and exit the window. You can complete other settings according to your needs. By now, a photo slideshow is added.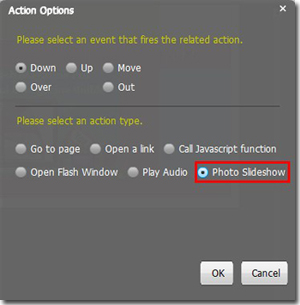 *Please be aware that you have to click "Apply Changes" to apply any changes to the page flipping book.
Free download Page Flipping PDF
Free download Page Flipping PDF Professional
Free download Page Flipping PDF Mac
Free download Page Flipping PDF Professional for Mac