How to hide the flipping book tool bar in case of necessity?
Tool bar in flipping book shows a series of buttons. We can use these functions such as Auto Flip, Social Share, Zoom in, etc. Tool bar provides us convenience. But to some people, they do not need the tool bar and want to make it hidden. Without tool bar, flipping book shows in a simple mode. In addition, people can focus their attentions on the book content easily in this way.
Step1: launch Page Flipping PDF or Page Flipping PDF Professional;
Step2: choose a Classical Template for you book;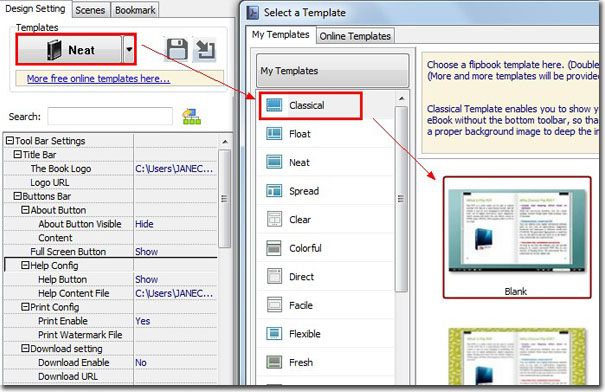 Step3: find "Show The Toolbar" bar in the top of left panel; transfer "Show" to "Hide" for it;
Step4: click "Apply Change" icon to save the setting.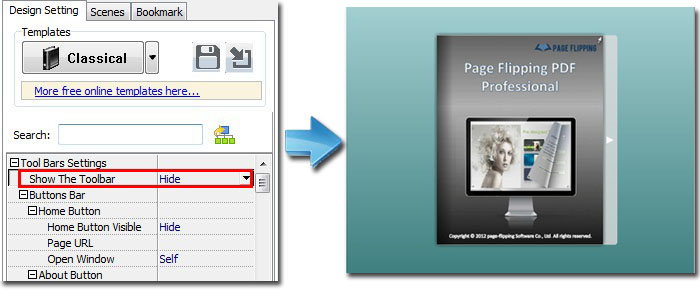 *Please be aware that you have to click "Apply Changes" to apply any changes to the page flipping book.
Free download Page Flipping PDF
Free download Page Flipping PDF Professional
Free download Page Flipping PDF Mac
Free download Page Flipping PDF Professional for Mac