52. How to integrate Google analysis into page flipping book?
Do you need a flipping application which would able to insert Google analytics ID? Page flipping book publish online would need Google analysis to assist statistic analysis. Integrate Google analytics ID into online magazine can be realized easily. Page Flipping PDF Professional provides two ways to make it.
First, find "Google Analytics ID" bar in left design setting panel, fill in the value and apply change;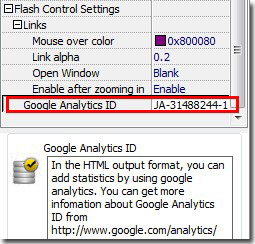 You can also do setting in Output Option window. Click "Advanced", type script tag in Add Script tab.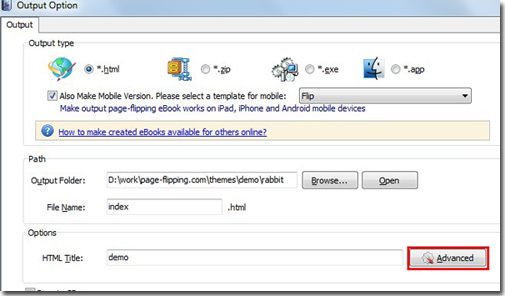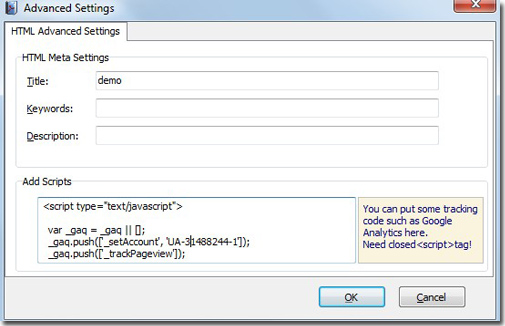 Both two ways would play the same role.
*Please be aware that you have to click "Apply Changes" to apply any changes to the page flipping book.
Free download Page Flipping PDF
Free download Page Flipping PDF Professional
Free download Page Flipping PDF Mac
Free download Page Flipping PDF Professional for Mac