12. Steps about setting link to watermark for page flipping book.
Q: We always want to add watermarks into the page flipping online magazine to mark our works. And some people may be wondering that if it is possible to set link to the watermark. Thus, readers can get more information from our websites if they are interested in the book.
A: The Page Flipping PDF Professional enables you to realize this function. You can do the setting when designing the watermark.
Step1: click "Import PDF" -> "Set Watermark".
Step2: add a new watermark or edit an existing watermark, you can find there is a "Link" tab. Choose the option, "Apply Link", input a link URL in the blank.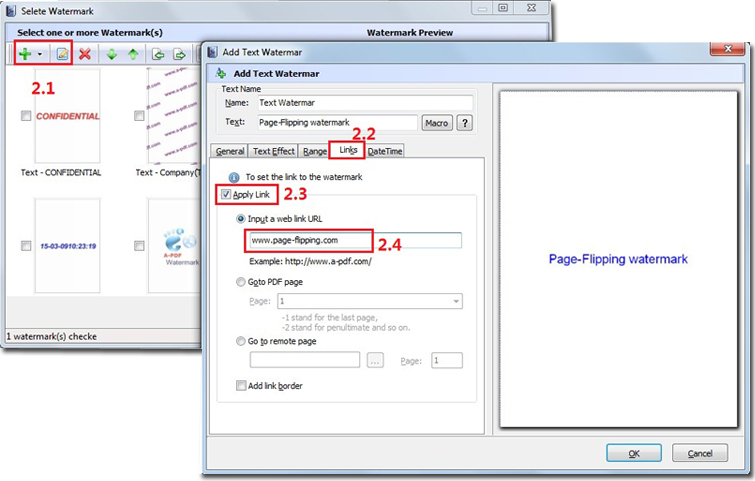 After that, you should click "OK" -> "OK", and begin to import PDF file.
Free download Page Flipping PDF
Free download Page Flipping PDF Professional
Free download Page Flipping PDF Mac
Free download Page Flipping PDF Professional for Mac