$99
For Mac OS 10.5 or above
(Not for PowerPC)
Page Flipping DOC for Mac
Convert commen DOC files into Page flipping book for Mac easily!
Page Flipping DOC for Mac is a convenient flipping e-book creator to convert Microsoft word files into multimedia version of living proof for Mac users, which gives people an exciting real page flipping feeling of reading. Page Flipping DOC for Mac makes the publication that we can read in multimedia form, and let readers experience audio and Flash effect. Page flipping e-book is the most amazing special reading that available on iPhone, iPad.

Free TrialBuy Now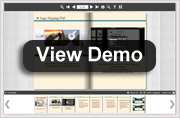 Flash Player 10.0+
Why Use?
Features
Screenshot
How It Works
1. Supported Mac Products
As Mac products are more and more prevalent than other computer products. Well, DOC files are commonly applied in daily office programming. Page Flipping DOC for Mac is here to provide the page flipping effect to the popular DOC that can be run on Mac devices, Mac OS X Leopard, Mac OS X Snow Leopard, Mac OS X Lion, etc,enable you create most outstanding product catalog on mac platform.
2. Importable Files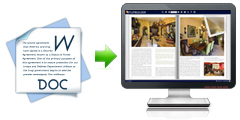 In Page Flipping DOC for Mac, DOC can be imported which is a filename extension for word processing documents created with Microsoft Word. Historically, the extension of DOC was used for documentation in plain text, particularly of programs or computer hardware on a wide range of operating systems. Microsoft chose to use the DOC extension for their proprietary Microsoft Word format.
3. Various Output Formats
Page Flipping DOC for Mac makes flipping books that can be an app that display on Mac, iPhone, iPad and Android devices. Mobile version format can be made when choosing the html format, and it can be viewed on the mobile devices. The HTML is an on-line view way.
4. Kinds of Templates and Themes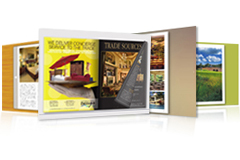 There are four main templates for you to design your flipbook, they are Float, Classical, Neat and Spread. Different themes exist in the Page Flipping DOC for Mac, so more choices for you. Besides, you can design templates by yourself also, you can insert title and logo, customize your individual style books.
5. Full Screen View
Page Flipping DOC for Mac offers you the button of full screen view, you can hide or show the button. If you want your readers read your flip e-book in full screen situation, don't forget to show the full screen button in your button bar. The full screen view makes your readers can read your flip book more attentive.
6. Several Insertions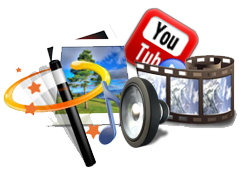 Inserting the book logo and the logo URL can publicizing your company or organization. The home button is a page URL of you, open separately in a new window or open in the same window of the flash; Embedding the download URL offers your readers a way to preserve your masterpiece; Insert sound file and control the loops.
7. Print or Download the Publication
In
Page Flipping DOC for Mac
, you can enable or disable your readers to print your flip masterpiece. If you enable to print, readers can print your masterpiece easily, if you want to protect your
flipbook
, you can disable this option. And you can enable others to download your flip publication, if you don't mind. Then readers can download the
flipbook
, and convenient to use.
8. Powerful Share
The Flipping e-book you made by the Page Flipping DOC for Mac should be seen by as much people as it can, then how to share it with your partner, friends, clients or readers? You don't need to worry about this! Because Page Flipping DOC for Mac provides you powerful share, your flipping publications can be share via e-mail or other medium, such as Google, Twitter, Facebook, Yahoo, Live etc, while all you need to do is better set these after importation.
9. 30 Day Money Back Guarantee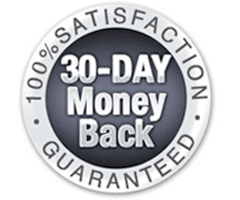 We have been exploring the software for many years, and we have a sincere team with cohesion. We are faithful to our flipping builder, so we believe you will love the wonderful software. However, we still guarantee if you are dissatisfied with our services for any reason, you will get your money back, only request a refund at support@page-flipping.com by email.
9. Pay for Once, Free Upgrading Forever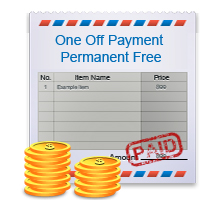 Many electric products are not free when you need upgrade, but we guarantee that one-time fee, upgrading free forever. The Page Flipping DOC for Mac will always belong to you once ordered, you can use it to convert all your DOC files, and these are all you deserve. Once you pay for it, thousands of Flipping books you can make.
Features
Page Flipping DOC for Mac is wonderful software which with many unique characteristics. It is very powerful and useful for your daily office work and presentation,
1. Import Settings
(1). Import RTF, TEXT files with setting page range;
(2). Import your links that convenient for you and your reader;
(3). Five kinds of quality and size of the page flipping e-book for you to choose.
2. Control Tools
(1). Add watermark image or SWF to protect and decorate your publication;
(2). Add Minime Style to show e-books without open separately and without tool bar;
(3). Add Help content with text, image or SWF;
(4). Add Google Analytics Supporting;
(5). Choose language to the tool bar, multiple language can be applicable at the same time and switchable;
(6). Buttons of download, print, social share and home can be adjusted;
(7). Social share for you to choose, like: Twitter, Facebook, Google and yahoo;
(8). Set page number position, and pattern of the page number as Roman or Arabic form start page.
3. External Appearance
(1). Various templates can be used for different layouts;
(2). Several different themes for you to use directly without re-design;
(3). Add logo or title for the flipbook;
(4). Set the book proportions, margin size, and shadow manually;
(5). Insert background music, and pick the play loop;
(6). Set the reading order, left to right or right to left in order to satisfy readers of your flip publication;
(7). Hard cover for the e-book if you need;
(8). Set fonts for flash or tool bar buttons;
(9). Pick colors for the tool bar or background.
4. Output Format
(1). Output in html, app or mobile version format;
(2). Html is on-line view of the flipping book;
(3). App makes the flipping book shown on Mac;
(4). Mobile version format can be made when choosing the html format, and it can be viewed on the mobile version devices; (5). Select slid/single page as your mind.
5. Page Flipping e-Book Features
With the Page Flipping DOC for Mac, you can create your own page flipping e-book which offers you and readers convenience. The privilege readers enjoy:
(1). Use mouse wheel to flip pages;
(2). Click shadows to flip pages;
(3). Drag the top corner to flip pages;
(4). On-line View;
(5). Share among friends via e-mail, Yahoo, Twitter, Facebook or other multiple medium;
(6). Print your flipbook;
(7). Download your flipbook;
(8). Automatic flip pages settings;
(9). Full screen view;
(10). Timeless view your flipbook;
(11). Click the inserted the URL to know more about the flipbook you made;
(12). Double-click to zoom in or zoom out;
(13). Turn the pages of flipbook with the sound on/off.