FREE
For Windows 7, Vista, XP

Page Flipping Free PDF to ePub
Change your PDF files to ePub publications without any programming skills
①The page flipping free PDF can convert PDF to ePub book without any payment;
②Easy operation and quick conversion;
③Preserve the links and bookmarks in the original PDF;
④Unlimited desktop application provides you surprise.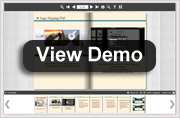 Flash Player 10.0+
The converted ePub from Page Flipping Free PDF to ePub output an ebook format that makes sure your ePub can be supported by mobile devices as: iPad, iPhone and iPod touch, etc. And can be used for Windows 7, Vista, XP.