$99
For Windows 7, Vista, XP

Page Flipping PDF
Woderful page flipping book maker, helps you to publish PDF flippingbook!
Page Flipping PDF
is a professional application to batch convert Adobe PDF into the realistic
page flipping e-books
. Without any programming skills, users can create a wonderful online
flash flipping book
in few minutes. And the dynamic page flip book can be shared with friends and customs via a website, also you can upload your
page flip
publication to our server if you have no websites. Besides, the application can output the flippingbook into different formats that can be run on the Mac, mobile version and CD
.
From now, once purchased, life-long free upgrading, click your mouse, you deserve it!
Free Trial
Buy Now
Flash Player 10.0+
Why Use?
Features
Screenshots
How It Works
Page Flipping PDF is the most easy-to-use PDF publishing software to create Flash page turning flip books from PDF. It converts your PDF files to online magazines, e-newspaper, online catalogs, digital booklets, and other publications for online sharing. Upload your flash flipping book to our server, preserve and publicize your masterpieces would be simple and easy! Click here to download and try.
Realistic page flipping book, let's know it from here!
Excellent is because of the Perfect, as the gold is by fire!
1. Easy to Use

The new-designed Page Flipping PDF makes it more intuitive for users. Just import your PDF and within a few minutes it will turn into the page flipping e-Book with the realistic page flip effect, and you don't need to have a special learning how to use the software. It's a simple office software tool from PDF to flip book and really easy to use.
2.Themes and Templates
Page Flipping PDF offers users different style page flip book templates and themes as the Background&Skins of the Page Flipping e-book to perfect accord with the users' aesthetic. There are also other diverse pre-designed Templates and Themes online you can download to use in the Page Flipping programs! Different Templates, different patterns express your different moods!
3. Powerful Application

The Page Flipping PDF not only a flipping book maker, but also a photo gallery builder to build your electronic photo albums and flip page magazines. And it is easy to make your website embedded with Flash flipping books.
If you need to design your advertise brochure, this kind of tool can help you a lot, and save your money and your time.
4. Distribution On-line, Transmission through E-mail, Running on Mac, Mobile, and CD
Four different output flippingbook that you can use individually: html, zip, exe, or app.
The HTMLmeans your publication can be distributed online or view offline; ZIP helps you transmit your publication through the E-mail; An EXE lets your publication can be used in your computer separately; The APP can be run on Mac. You can also output mobile versions in HTML or ZIP format, and burn to CD/DVD as you like.
5. A Powerful System of Publication Protection

Supports several integrated methods of protecting your publications from unauthorized access and unwanted copying of content, you can protect your Page Flipping E-book with a password or not. Also you can choose to protect all pages with the password, or release several pages from the front pages. With the help of Page Flipping PDF, users published their masterpiece without any royaltys, but they need to protect the security of the masterpiece.
6. Customize Everything
With Page Flipping PDF you can customize everything in your Flash flipping book, you can insert cute picture you like as your book logo, and you can write in your logo URL. The button bar of the Page Flipping PDF also can be designed. For example, the buttons like full screen, help button, download button can be hide or show in your masterpiece, that's a choice of you.
7. Availability of Social Network

The Page Flipping PDF makes a flipping book for you, you can output as a html format, then send the link to your friends via email, they can go to the html to view your masterpiece; And the Page Flippingg PDF also supports the social network, you can upload links to pages in Facebook and Twitte, others can view your flipping book by view your website.(more hot medium are available, you can choose or add).
6. Integration of Google Analytics
Are you a member of the Google Analytics? If you are, in the HTML output format of your page flipping e-book, you can add your Google Analytics ID to track your book reading status with ease. You will have an overall understanding of your book visiting data and each page popularity.
9. Pay for Once, Free Upgrading Forever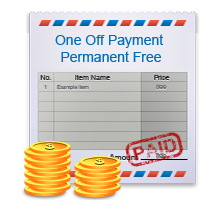 We guarantee that Page Flipping PDF is an one-time fee, upgrading free forever Flash flipping book maker. The Page Flipping PDF will always belong to you, once ordered, you can use it to convert all your PDF files, and these are all you deserve. Once you pay for it, thousands of Flipping books you can make.
10. 30 Day Money Back Guarantee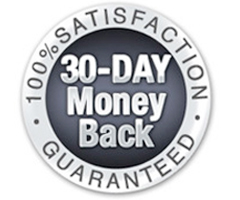 We have been exploring the software for many years, and we have a sincere team with cohesion. We are faithful to our flipping builders, so we believe you will love the wonderful software. However, we still guarantee if you are dissatisfied with our services for any reason, you will get your money back, only request a refund at support@page-flipping.com by email.
Features
1. Different Choices When Import Files
(1). Select the source PDF files by clicking the Browse button and click "Open" to preview;
(2). The Source PDF can be imported all pages, picked several pages, or quickly imported only 10 pages to preview;
(3). Five choices for you to decide the quality and size to your flipping book, and the high values would ask for more disk space and more time to download;
(4). Set watermark to the flipping book you will make, in order to protect your book, and also provide a way to publicize your company or something else;
(5). Import the bookmark, links if you want to preserve;
(6). The Page Flipping PDF has a powerful search capability, you should make sure to enable the search option;
(7). Detect wide pages: detect and cut a landscape page into two portrait orientation pages.
2. Four Special Templates
After import your PDF, there are four templates for you, every theme has different flipping style.
(1). Classical: share buttons are divided into general share button and social button, it's more convenient than other templates;
(2). Float: auto flip settings more specific;
(3). Neat: having your own book logo and logo URL, it's a more valid way to publicize;
(4). Spread: book margins settings are added, which helps you make filp books with more reasonable structure.
3. Individualized External Settings
In the left interface of the Page Flipping PDF, there are 3 parts, the first one is Tool Bar Settings, it's the place where you can decide the content of the tool bar in your publication.
(1). Have your own book logo, if you think it is necessary;
(2). Put your Home page website in the Logo URL, it will offer you a chance to show your website;
(3). Show or hide the full screen button of your publication;
(4). Show or hide the help button, and even you can choose the content file of your Flip Book;
(5). Choose your Flip book can be printed, or not. At the same time, you can put your prepared watermark on it if you are willing to do this;
(7). Determine wether your masterpiece can be downloaded, cause maybe you just want others to read it, but not own it;
(8). Write your download URL in the Flip book, if you are agreed that your E-book can be download. Besides, you should sign in your download URL, upload any format of your Flip book;
(9). Insert a background music, if you think it is helpful to express your masterpiece, then choose sound enable, and the number of the sound loops;
(10). Set the minimum and maximum zoom width, if you need to fulfill something, but you should let the zoom in enable first; (11). Hide or show the search button, and pick a color to symbol the words you have searched out, the least search characters can be changed also;
(12). Make the social share button show or hide in your publication, if you show the button, you can put in your email subject, and put the link in the email body;
(13). Choose language of the tool bar in your masterpiece, and if your reader are from different country, you can pick more language, but don't forget to make these language switchable;
(14). Settle on the color of the icon, and no doubt you can make the big icon and small icon appear with different color.
4. Unique Display Settings
(1). Set how many pages per thickness, while you should set the figur in the range of 0 to the number of pages of your book; (2). Change the background alpha, between 0 to 1, which controls the transparence of the background of your flip book;
(3). Let your flip book be in the middle of the window when start reading, or let it be in the right side of the window;
(4). Select the color and type font of the bar buttons, so that they can be better mix with your flip book, and the color of the page button can be changed, too;
(5). Choose 2 different color for the background of your Flipping book, also you can customize the angle of the two color. For example, if you write in 0 in the angle, the Gradient color A would be on the left, and the Gradient color B would be on the right; while if you pick 90 in the angle, the color A would be on the upside, the color B would be below A;
(6). Uniquely put a background file which maybe you download from others or just made by yourself, and then you can decide the position of the background;
(7). Give three different colors to the bar, the thumbnail, and the page background;
(8). Have a hard paper characteristics feelings on the cover of your page flipping brochure, and the form of your flip book page number can be Roman and Arabic, so you can separately pick the Roman and Arabic starting number;
(9). Insert the links and make it turn to be a color you wish when your mouse over it, and the link alpha is a choice of you;
(10). Decide wether the links can be link when the flipping book is in zooming in condition, if you choose this as enable, you should consider the new link opened in a new window or opened in the same window as a flash. These designs are full of valuable efforts of our designers, they did these, just for satisfying you!
5. Kinds of Language for the Bar Button
(1). Choose more than one language to the bar button of your Flip ebook, that helps you spread your Ebook more easy;
(2). Convenient switches among different languages, more sweet for the reader of your Page Flipping ebook;
(3). Change the name of the bar button, which makes your Flip book resemble you.
6. Security of your Page Flip E-book
(1). Setting a password to your ebook protects it sometimes, because the Page Flip PDF let you published your ebook without any royalties;
(2). If you choose to have a single password to your Page Flipping Book, next you can choose to protect the whole book;
(3). Also you can release some pages to your reader, then you should exclude front pages and then write in the pages.
7. Various Output Formats
There are various formats that Page Flip PDF will take to you:
(1). Html: makes your publication can be distributed online or view offline;
(2). Zip: helps you to transmit your publication through the E-mail;
(3). When you prepare to output your flip ebook as one of these two formats, you can also give a check mark to make mobile version at the same time that will make your page-flip ebook works on ipad, iphone and Android mobile devices;
(4). Exe: let your publication can be used in your computer separately;
(5). App: flippingbook app can be run on Mac;
(6). Besides, all these four formats can be burn to CD/DVD as you like.
The name of your flip book file can be decide by you; Every format can be write the caption except the app.