40. How to define the button font to perfect a flipbook?
The page flipping book creator provides many details settings for users. So even the button font and the font color can be customize according to personnel demands. The overall coordination of a flipbook is very important. Just do not forget to change the button font and the font color for matching the book content.
Step1: open the Page Flipping PDF Professional;
Step2: find "Buttons" under "Font", there are two bars: Font Color and Button Font;
Step3: define a color for the "Font Color" and select a "Button Font" from a drop-down list;
Step4: apply change to save settings.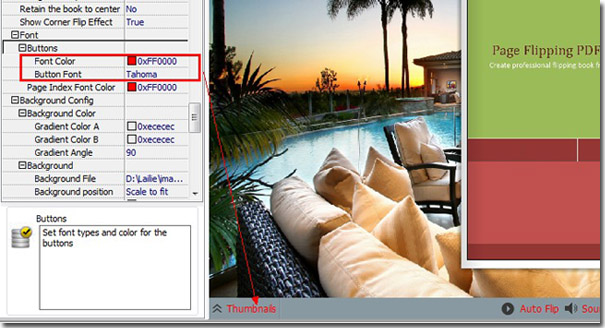 *Please be aware that you have to click "Apply Changes" to apply any changes to the page flipping book.
Free download Page Flipping PDF
Free download Page Flipping PDF Professional
Free download Page Flipping PDF Mac
Free download Page Flipping PDF Professional for Mac