11. How to import PDF file into flipping page maker without any watermarks?
Q: I am designing flash flipping magazine with the Page Flipping PDF (Pro). I find that there are watermarks on each page after importing. How can I remove them? I don't need them and I think it is not good for the out looking of my page flipping book.
A: It is your choice to import watermarks with PDF files or not. So if you don't need it, you just need to remove it with simple steps.
Step1: click "Import PDF" -> "Set Watermark".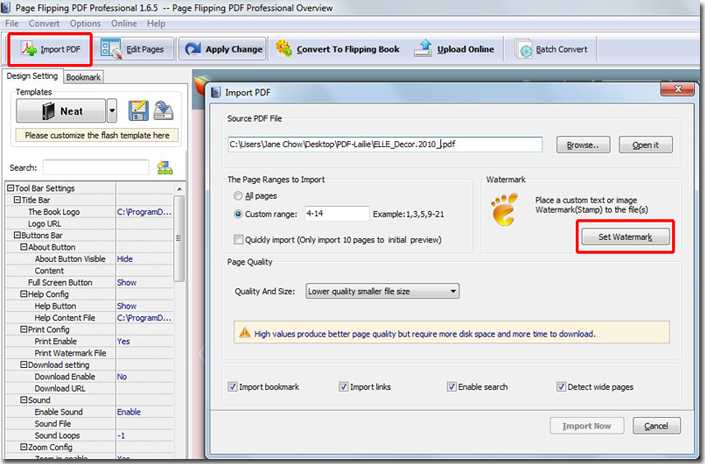 Step2: make sure that no any watermark is selected. Then click "OK" and import your file.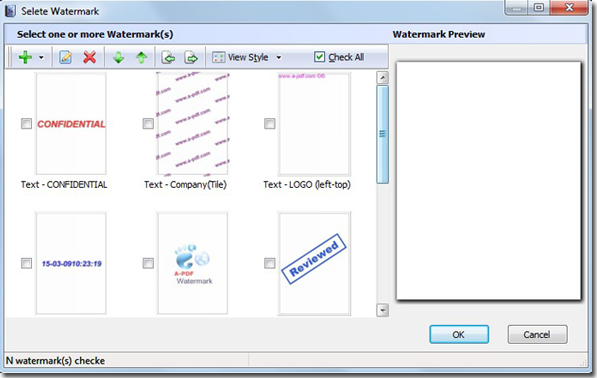 Free download Page Flipping PDF
Free download Page Flipping PDF Professional
Free download Page Flipping PDF Mac
Free download Page Flipping PDF Professional for Mac