80. How to prevent illegible page after PDF importing?
Sometimes we create a PDF file of high quality and want to keep its clear pages after importing into flipping book maker. A flipping book of good quality should have legible characters and vibrant colors. Such kind of digital book will give a good impression too. But it is hard to prevent illegible flash book. The page quality is not protected well in the importing process.
So flipping book maker released by Page-Flipping provides users a controller to control the page quality and size. In generally, pages in higher quality and larger size will enable a more outstanding flipping book.

Step1: launch Page Flipping PDF or Page Flipping PDF Pro;
Step2: click "Import PDF" icon to import a PDF file;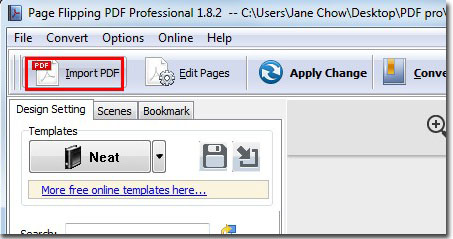 Step3: browse to choose a PDF file, define the page range to import, and then turn to Page Quality tab, can choose "Higher quality and larger file size" as the Quality And Size.
Step4: click "Import Now" to complete importing.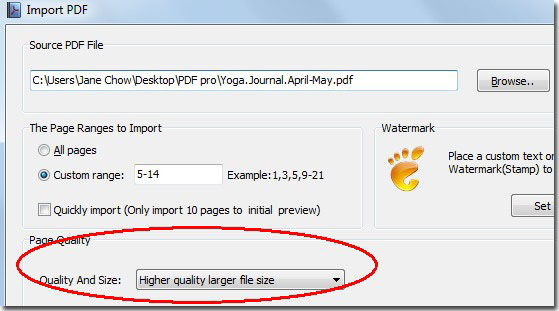 *Please be aware that you have to click "Apply Changes" to apply any changes to the page flipping book.
Free download Page Flipping PDF
Free download Page Flipping PDF Professional
Free download Page Flipping PDF Mac
Free download Page Flipping PDF Professional for Mac