Make table of contents always show in flash window
When create a page flipping book, we are used to building a table of contents for the book. Table of contents shows people the main contents of a flipping book. We can know well about the book by referring to it. We are able to create table of contents for flipping book by using the Page Flipping PDF Pro and Page Flipping PDF. And some people may want to make it always show in the flash window without open it manually.

Step1: launch the flipping book maker, click "Bookmark" tab and create the table of contents;

Step2: choose a Float Template or a Spread Template for your book;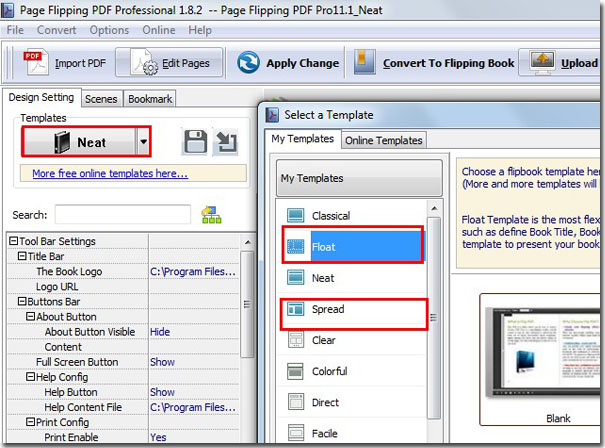 Step3: find "Initially Show" bar in Design Setting panel; choose "Bookmark" for it;
Step4: click "Apply Change" icon to save the setting. You can see the created table of contents immediately.
*Please be aware that you have to click "Apply Changes" to apply any changes to the page flipping book.
Free download Page Flipping PDF
Free download Page Flipping PDF Professional
Free download Page Flipping PDF Mac
Free download Page Flipping PDF Professional for Mac